Who are we?
We are a personal injury/victims' rights law firm. Above all else, we are committed to achieving the goals of our clients. We understand that many of our clients want to achieve justice, to be heard, to be acknowledged, and to receive financial compensation. We understand that many victims feel re-victimized by the legal system which can be complex, slow moving, and frustrating. We help our clients through the legal maze and are committed to achieving the maximum results for our clients.
What do we do?
We are committed to ensuring that victims have their rights protected. We understand that many victims do not know what their rights are and are afraid of legal costs. We have created this website to provide victims some basic legal information.
We understand how difficult it can be to come forward after a serious crime such as sexual assault. We have extensive experience dealing with victims and for many of them, coming forward has been a good decision for themselves and their family to get the help that they need.
We are committed to advancing victim's rights and have been involved in innovative legal arguments protecting our clients rights. We have obtained special protections for our clients such as restraining order and publication bans. We assisted a high school student in having her classmate who sexually assaulted her expelled from school. We also had a "Next Friend" appointed for one of our clients who found the litigation process too stressful and overly demanding on her. We also have forced the government to pay our clients legal fees. These were new precedents. We have already had two lawsuits against Alberta Child Welfare approved as Class Actions. The result of this is that rather than helping one or two individuals, we have already been able to help thousands of people.
It is our sincere commitment to keep all information confidential and to treat our clients with compassion, empathy and honesty.
Because there are many time deadlines that apply to some victims' rights, if you believe you are a victim of a crime or have a lawsuit, it is essential that you contact an experienced victims right lawyer immediately.
Robert P. Lee, B.A., LL.B
Barrister & Solicitor
Robert P. Lee was born and raised in Edmonton, AB. He was on the Dean's Honor list in the Faculty of Arts and the Faculty of Law. Robert articled at the national law firm of Blake, Cassels and Graydon in Calgary before returning to Edmonton to practice law.
Robert was admitted to the Law society in 1990 and has extensive litigation experience in criminal law and civil litigation. He has also been hired by the Provincial Government to prosecute criminal charges.
Robert received a judicial appointment to the Provincial Court sitting as a Justice of the Peace on a part time basis from 1997-2010. Robert's present practice focuses on helping victims achieve justice through the legal system. Robert has assisted many sexual abuse victims sue and obtain substantial amounts of compensation through lawsuits, settlements and crimes compensation applications.
Robert has appeared as a guest speaker on 3 occasions for the Canadian Institute at their annual conference in Toronto, Ontario for Institutional Liability for Sexual Abuse. Robert is also committed to volunteerism and sat on the Board of Directors of the Sexual Assault Centre of Edmonton for 4 years.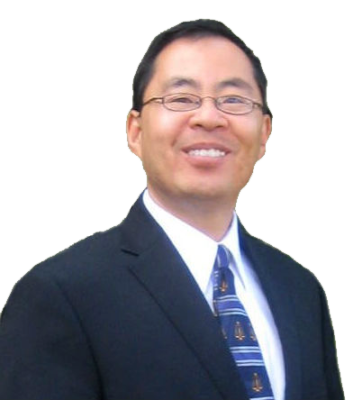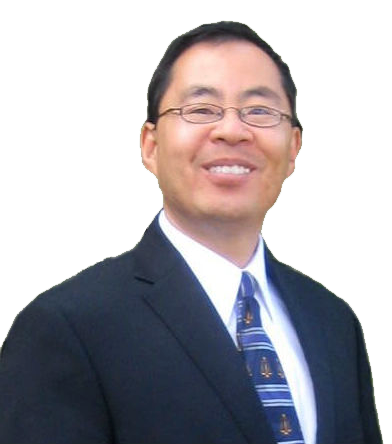 "I believe that the most precious resource that we have is our children. They are full of joy, innocence and potential. Your childhood should be filled with happiness, security and learning. It is my goal to do my very best to help children who have had their childhoods stolen from them. I have a team of incredible people who have the same commitment as me. It is a difficult struggle to overcome the psychological problems of childhood abuse. It is equally difficult to overcome the legal obstacles to obtain justice for victims of childhood abuse. With your help, determination and courage, we will work together as a team to hold the abusers accountable and to try and make your life more comfortable." – Robert Lee
AWARDS AND ACCOMPLISHMENTS:
2017 – First order for full advanced costs (Okanagan Order) in Canada in a certified Class Action.
Nominated as one of the 25 Most Influential Lawyers in Canada for Human Rights in the Canadian Lawyer Magazine – 2017.
10th Anniversary Gerald L. Gall John Humphrey Centre for Peace and Human Rights for making an outstanding contribution and demonstrating excellence in the protection and promotion of human rights in Canada – December 2016.
Social Justice Award, March 2009, awarded by the Aboriginal Commission on Human Rights and Justice in partnership with the Northern Alberta Alliance on Race Relations and Canadian Heritage.
2011 – First order for interim advanced costs (Okanagan Order) in Canada in a proposed Class Action.
Certified two Class Action lawsuits against Alberta Child Welfare.
Man of Honour 2007 presented by the Prostitution Awareness and Action Foundation of Edmonton.
Speaker at the Canadian Institute Conference on Institutional Sexual Abuse in Toronto, Ontario in 2006, 2004, and 2003.
Ms. R. v Mr. W., 2003 ABQB 50 (CanLII) Parallel citations: (2003), [2004] 2 W.W.R. 302; (2003), 22 Alta. L.R. (4th) 178, – Highest damage award, at the time, for childhood sexual abuse in Canada.
Changed policy and practice in schools so that victims of abuse in school could remain in their school and the abuser would have to accommodate the victim's schedule
Court of Appeal – overturned the practice of the crimes Compensation Board to fetter their discretions by only awarding a nominal amount of compensation for historic sexual abuse victims
Court of Appeal – overturned the Criminal Injuries Review Board practice of misinterpreting the extension of limitations for victims of sexual abuse.
Civil Trial Lawyers' Association Client Counseling Award, Faculty of Law – 1988
Dean's Honor List, Faculty of Law – 1987
Dean's Honor List, Faculty of Arts – 1985
Alexander Rutherford Scholarship – 1983
University of Alberta Matriculation Prize – 1983